Gregory Kozak: Composer, Instrument Designer, Performer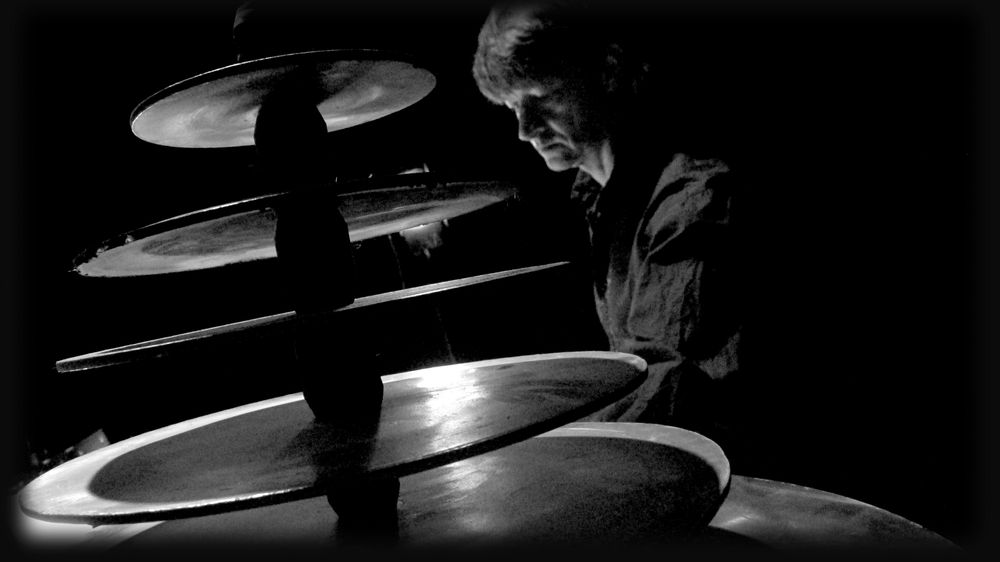 GREGORY KOZAK composes music, creates innovative instruments and choreographs movement. He is both an ensemble musician and a concert soloist. He is Artistic Director of Scrap Arts Music, a creation and performance-based company he co–founded with Justine Murdy in 1998. His world-class five-member touring ensemble, Scrap Arts Music, exclusively plays his 145+ invented instruments and his original repertoire at leading international festivals and theatres around the world. 
A musician schooled in jazz and world music who draws inspiration from the avant-garde composers of the 20th century, Kozak learned the art of metal fabrication in order to create instruments that could give voice to his unique musical vision. 
"

Kozak's instruments tend to be, in the spirit of American composer Harry Partch, mutated versions of the familiar, whether twirling hoses that render an airborne layer of sound or mini-versions of concertina accordions. Their capabilities are limited but distinctive, resulting in ethereal sounds that meld willingly with traditional instruments and give them a whole new cast."
— David Patrick Stearns, PHILADELPHIA INQUIRER
Gregory's concern over our throw-away society inspired him to build his instruments exclusively from industrial scrap and found objects.
"

Kozak just may have single-handedly performed a million acts of green."
— Gwenda Nemerofsky, WINNIPEG FREE PRESS (Canada)
A musician first and foremost, Kozak was commissioned by the Canadian Broadcasting Corporation (CBC) to compose a new work inspired by the theme of Extace! (ecstacy) for the Winnipeg Symphony Orchestra. The 13-minute piece made its debut at the 2009 WSO New Music Festival and featured Gregory as soloist with his latest invention, the 32-foot long, 22-stringed instrument dubbed the Chariot of Choir. The piece was broadcast to an international audience. Components of this invented instrument demonstrate Kozak's signature re-use of scrapped materials, including parts from a BC saw mill, a mini submarine ballast, and a flying saucer prop from a low-budget sci-fi movie – all serving ingenious musical functions in their re-purposing. 
"

Gregory Kozak's 'Concerto for Chariot of Choir and Strings' provided the magic for the night."
— Holly Harris, WINNIPEG FREEPRESS
Innovative exploration and collaboration have characterized much of Gregory Kozak's artistic and professional career. 
He composed a symphonic piece for 65 young classical musicians and invented instruments, which was performed at the Vancouver International Children's Festival's 20th anniversary celebrations in 1997. 
Later that year, his first show of original work toured the US and made an acclaimed Broadway debut in February 1998. 
"

They have evoked the primitive, embodied the hip and reached out to an almost extraterrestrial avant-garde."
— Lawrence Van Gelder, THE NEW YORK TIMES
Gregory's first CD of original music, entitled Fabrication Laboratory, was released in the summer of 1998. 
In July 1998, Gregory Kozak and partner Justine Murdy established Scrap Arts Music – an artistic company devoted to creating new instruments that would further Gregory's compositional and performance possibilities. Soon after a group of five spirited and uniquely talented performers was playing before large crowds at sporting arenas and international arts festivals. Gregory's second CD of original music, Phon, featuring quintet and well over a hundred invented instruments, was released in 2001. 
Since the release of Phon, Gregory Kozak and his quintet have toured the world performing Scrap Arts Music's signature invented instrument extravaganza before literally hundreds of thousands of fans in Canada, USA, UK, Hong Kong, Macau, Australia, Netherlands, Mexico, Belgium, Spain, Italy, Germany, Guatemala and Taiwan. 
In addition to festival and theatre engagements, Gregory has also received commissions to create original works for Scrap Arts Music and other performers, including chamber orchestras, circus companies and dancers. One such collaboration was with the esteemed Chamber Orchestra of Philadelphia; 'Composition for Sighchordions and Strings' had its world premiere at Philadelphia's Kimmel Center in 2004.