Video excerpt of Conundrum.
Words to Describe our Invented Instrument Percussion Project...
Contemporary. Experimental. Retro-Futuristic.  
Genre-defying?  Definitely!
We're sitting with "Experimental Pop Percussion" for the moment - but the jury is out...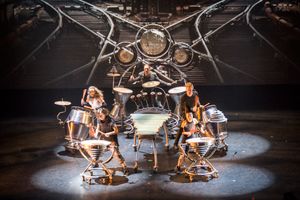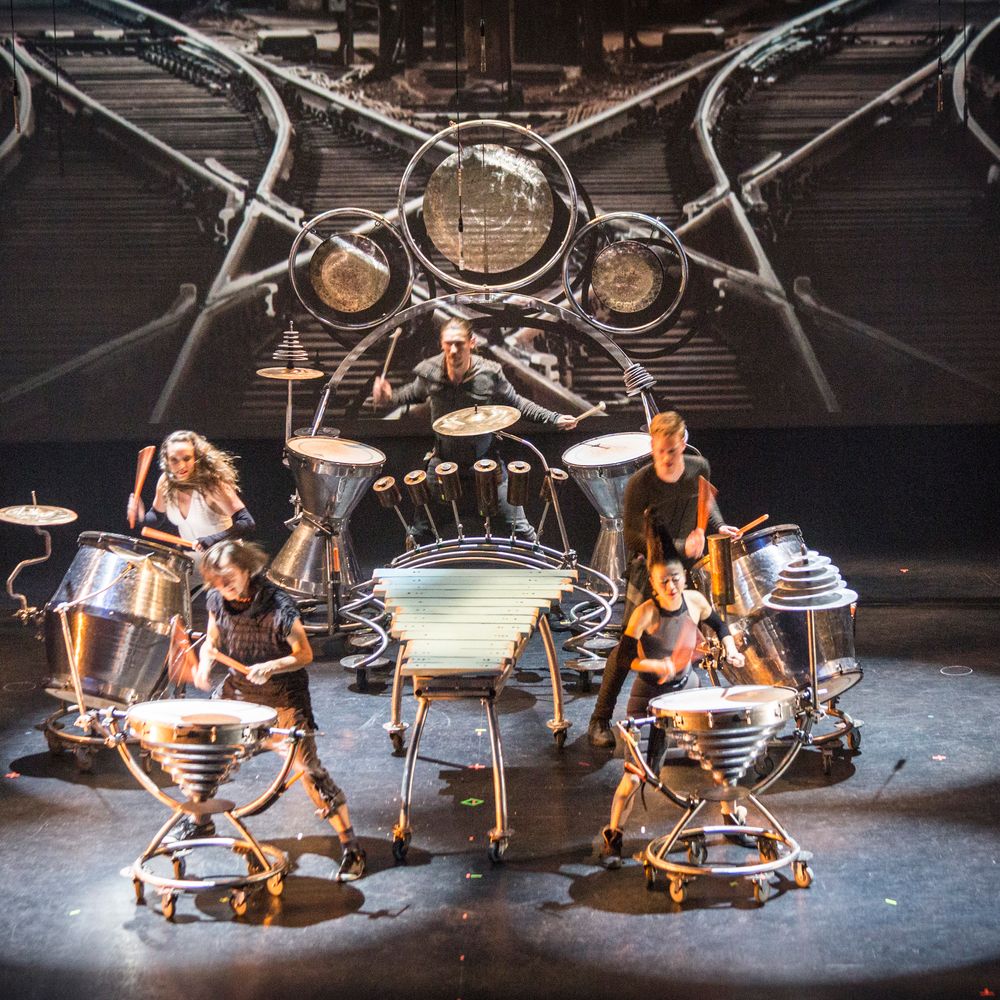 🔥 Scrap Arts Music: Original, High-Octane Invention
We start with SCRAP.
We transform it through the ARTS of sculpture, choreography and film.
And we draw upon all we know to create an unforgettable and unique MUSIC experience…
✨ ✨ ✨ ✨ ✨ ✨ ✨ ✨ ✨ ✨ ✨ ✨ ✨ ✨ ✨
Five athletic musicians perform with 88+ mobile invented instruments -- all hand-made by group leader and composer, Gregory Kozak.
The result? Unexpectedly beautiful Experimental Pop Percussion that is intricate, playful and powerful, and that delights the ears, eyes and heart.
Inspired and inspiring!
Scrap Arts Music is a unique Canadian project honoured to receive invitations to perform around the world since 2001, for audiences from all walks of life.

Check the EVENTS tab to see where we've performed.
Welcome to our official site!
This About page offers information about Scrap Arts Music and our latest production (more below).
Video gives you quick visual insights into what we do.
Listen  to our latest release, Children of Metropolis,  featuring the repertoire of our touring production! 
Photographs of our sculptural instruments are featured in Instrument Maker.
The Events section shows you places we'll be playing or have performed at. Did you see us?!
The Shop section showcases cool branded merchandise you can own.
Click on Contact when you need to reach us.
Don't forget to Sign Up to our mailing list. We wont spam you, we'll send you instructions on making a simple Scrap Arts Music instrument, we'll share some of our origin story, and we'll only reach out when there's interesting news to share! 
Take a look around our site, and listen. 🎧 
We'd love to know you think? 🤔
Director Bios
Gregory Kozak
Founder + Catalyst
Gregory composes music for quintet, orchestra and film, creates musical instruments from industrial scrap, and choreographs movement.
Gregory is both an ensemble musician and a concert soloist. He directs a world-class five-member touring ensemble, Scrap Arts Music, that exclusively plays his 145+ invented instruments and his original repertoire at leading international festivals and theatres around the world.
A visionary musician schooled in jazz and world music traditions, Gregory draws inspiration from avant-garde composers of the 20th and 21st centuries. He learned the art of metal fabrication in order to create instruments that could give expression to his unique musical voice. 
When not performing, Gregory is boldly exploring compositional ideas on piano and drums, following world events, running around Mt. Tolmie, taking Arrow and Oblio on walks, and helping Justine in the garden.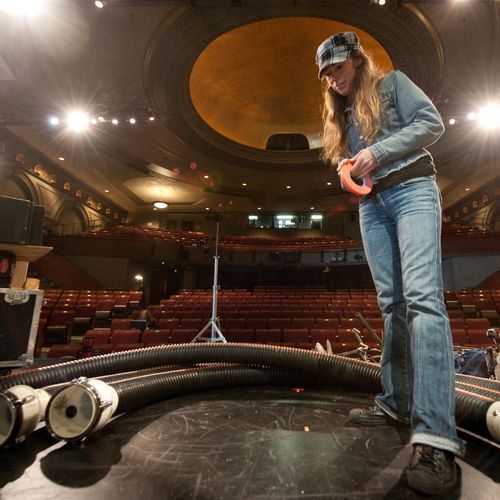 Justine Murdy
Founder + Catalyst
Justine is involved in project conceptualization, instrument design, and all facets of art direction (costumes, lighting, stage craft). She's also involved in stage direction, music critique and future developments.
Justine has always had a love for the natural environment. At university and during work placements, a passion for Environmentally Sensitive Design and Material Culture Studies developed. She became fascinated with vernacular architecture — buildings and environments built by people lacking "formal" training, yet brilliantly employing materials and traditional processes of local know-how, culture and environment.
Always forward-thinking (with one foot in the present), Justine is an avid organic gardener and an advocate for ancient forests. When not on tour you can find her tending habitats for the creatures she shares her perch with on Mt Tolmie and strategizing world domination for Scrap Arts Music!
"

Delivers experiences that stimulate our senses while opening our minds to what percussion (and newly-invented) instruments can do. HIGHLY RECOMMEND! "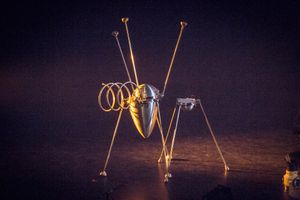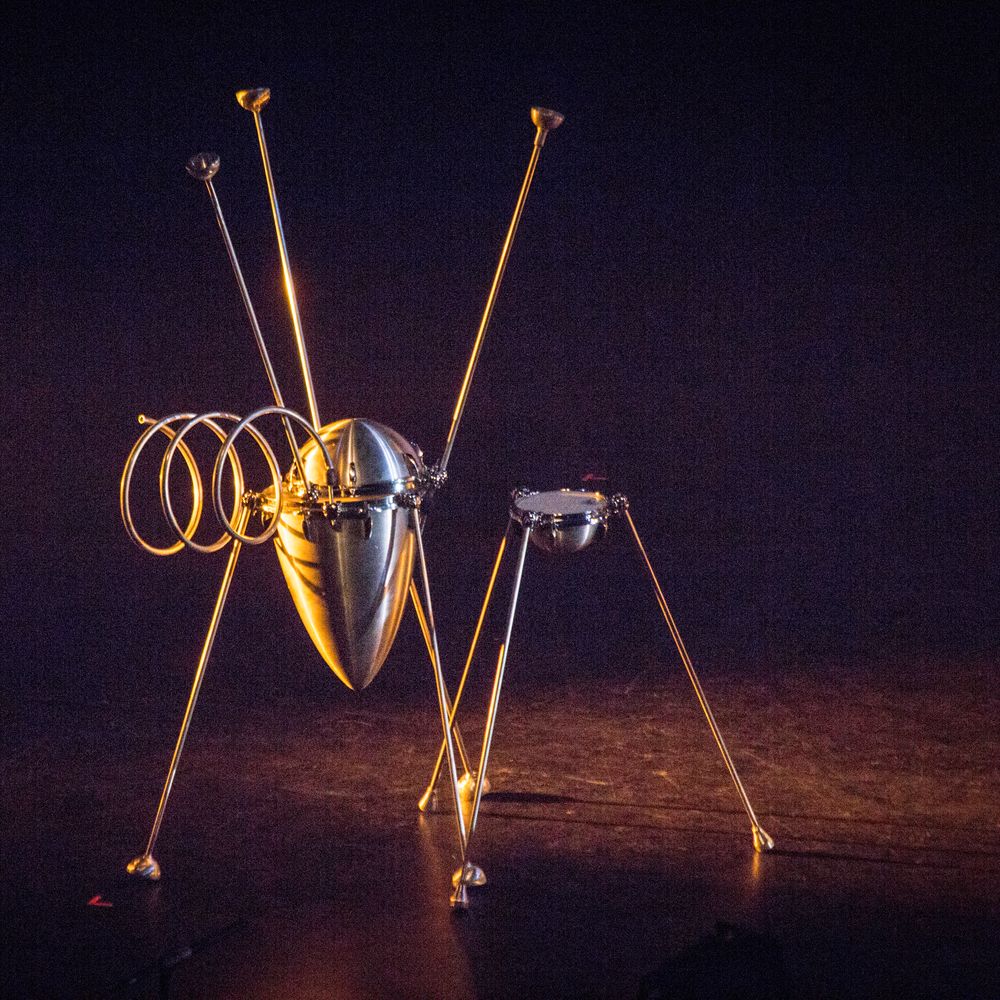 About "Children of Metropolis"
Children of Metropolis is the latest production by Scrap Arts Music. It features over 88 self-made sculptural instruments, sixteen all-original music compositions, Scrap Arts Music's signature action-choreography, and a whimsical full-length movie of our own making that shows while the musicians perform live.
With a retro-futuristic, sci-fi vibe that takes visual inspiration from German films of the 1920s, Scrap Arts Music's Children of Metropolis is a fast-paced, all-acoustic percussive bonanza with five musicians bringing their original score to heart-pounding life.
With gratitude we acknowledge that Children of Metropolis is a multi-year creation supported in part by the Canada Council for the Arts, Creative BC, Small Business BC, and FACTOR Canada.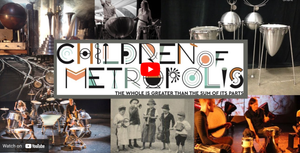 Trailer for Children of Metropolis