EDUCATIONAL IMPACTS OF OUR OUTREACH
Our Mission?
Scrap Arts Music is an original, genre-defying performing arts company, driven to fill the void left by traditional percussion. 
With our groundbreaking take on "live percussion" meets "material environmentalism", we invite audiences to experience our passion for unstoppable responsible invention. We share a commitment to sustainable consumption and production, and to curious creativity birthed from a whimsical musical world. 
We inspire and educate the next generation through innovative performances and multi-faceted outreach.
Making Connections with Diverse Groups
In addition to the Mainstage production, Scrap Arts Music artistic director Gregory Kozak leads outreach activities that include master classes, workshops and educational matinees.   
"

One of the most original, professional, fun high energy groups I have had the pleasure of presenting. They are great on stage and off and their outreach is fantastic. Good for adults, families and youth. And so easy to work with!""
— Madison Cario, Director, Office of the Arts, Georgia Institute of Technology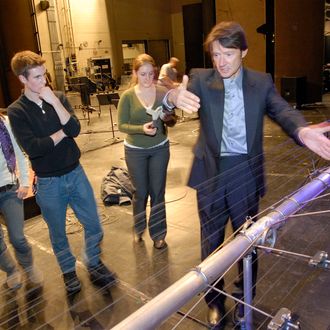 Master Classes
TAILORED TO GROUP
Whether Australia's top-level university percussion students or engineering students at UA-Tucson, Gregory Kozak delivers fascinating  content.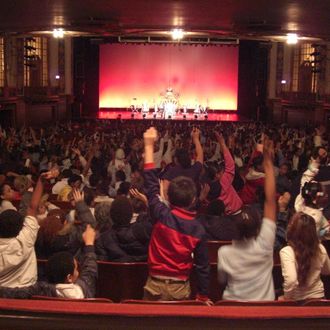 Educational Matinées
K-12 CONTENT STE(A)M TIE-INS
Scrap Arts Music strives to open young minds to the art of the possible, encouraging creative thinking and opportunities for discussion and enrichment.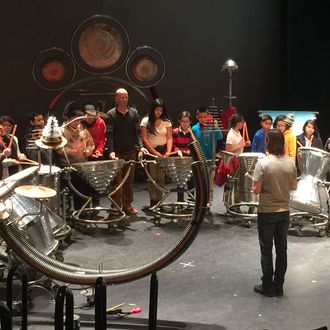 Signature Workshops
Up to 30 participants
Attendees are given an up close and personal, hands-on, experience of what it takes to create instruments and music from scrap.
"

I have never experienced such a diversity of offerings with world-class artists who are all so incredibly passionate."
— Gary Cook, Music Professor Emeritus, University of Arizona-Tucson; President, Percussive Arts Society
Collaboration with other artists
Yes, we Love Creative Collaborations!
Scrap Arts Music loves to collaborate with orchestras, dance companies and other performing arts practitioners, as well. Pitch us your ideas.   
Concurrent with Scrap Arts Music performances around the world, Gregory Kozak also leads masterclasses in "Found Sound", "Rhythm & Movement","Instrument Design" and "Teacher Workshops" which vary in length from one hour to two weeks in duration.    
Whether at the prestigious Festival Melbourne - International Youth Masterclass in Percussion (Australia), Tromp International Music Competition & Festival (Netherlands), Percussive Arts Society (USA), UA–Tucson's Music Department, Teacher Workshops or hundreds of community activities for school students, children at risk, university music majors, community drum groups, etc., Scrap Arts Music has engaging and educational outreach options.    
* All offerings are customizable to age, ability and time *
Let's Chat About Outreach Possibilities!